Patented and Trademarked Products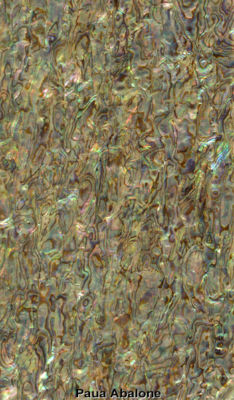 New Zealand Paua Abalone ABALAM Sheet (5 1/2''x9 1/2'')
Chuck Erikson (founder and owner of Duke of Pearl, LLC, in California) and Larry Sifel (founder of Pearlworks, LLC, in Maryland, who died suddenly in 2006) co-invented laminated shell for which since 1998 they were awarded three U.S. patents for ''Organic Shell Blank and Method for Making Same'': 5,776,581; 6,190,491 B1; and US RE40,207. After Larry's death, his widow, Jean Sifel, became Chuck's partner on the patents, as well as the new CEO of Pearlworks. Any laminated shell entering the United States or being used here must either be purchased from or licensed by us, with no exceptions. Known as ABALAM (alternatively ABLAM), the ABALAM product name is protected by Registered Trademark No. 3,753,615 and may not be used in reference to any material or product without express written permission. We are registered as members of eBay's Verified Rights Owner (VeRO) Program, designed to protect intellectual property rights on their site.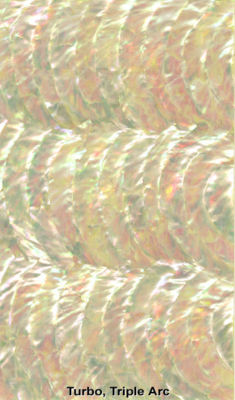 African Green Turbo Shell ABALAM Sheet (5 1/2''x9 1/2'')
History/background: For many years I (Chuck Erikson) was a custom banjo maker (Erika Banjos, in Van Nuys, California), which led into many more years as a professional manufacturer of shell inlay products to the stringed musical instrument industry. My company, Duke of Pearl, continues to be the largest supplier of guitar inlay materials in the U.S. and Canada, and I also sell fine shell antiques through a secondary company, Chainsaw Chuck Erikson Enterprises, LLC. And, above all else, I'm a very serious follower of Jesus Christ, who delivered me from a self-destructive life style and brought beauty, purpose, and the assurance of eternal life through what he accomplished on Calvary's cross -- never be ashamed to give credit where it's due!
Favorite Links
Largest CNC production inlay services
One of the world's premiere inlay artists
An incredible and influential inlayist and guitar maker