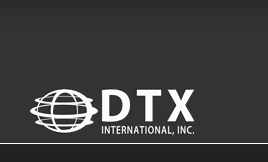 DTX International VeRO Information
About DTX International
PERSONALIZED SERVICE: DTX remains a privately held company. You not only get the global reach and variety of the biggest traders, but also the personalized service of your neighborhood store. Company founders, Thomas & Brian, have over 25 years of combined experience in international trade.
BRANDS: We are the owners of Square Perfect, Platinum Tool, Paragon Lock and Safe, RAD Sportz, RAD Cycle Products, Premium Locks, Great American Popcorn and Discount Tommy.
VeRO PARTICIPATION AND PIRACY
Photos, images, text content, html listing layout styles, etc., are the property of DTX International and are protected by U.S. and international copyright laws and may not be copied or reproduced in any manner without our written permission.
To Sellers
Use of DTX International Trademarks, Images, Text or Original Web Layout Styles

DTX International is a member of eBay's VeRO Program. Square Perfect, Great American Popcorn, Paragon Lock and Safe, Platinum Tool, Premium Locks, RAD Cycle Products, Storm Generators, RAD Sportz, and all related product and services names, designs, slogans and text content are the property of DTX International and should not be used without prior written consent of DTX International.

Should DTX International discover any infringement, we will notify the VeRO Program and eBay may halt the seller's auction.